Portals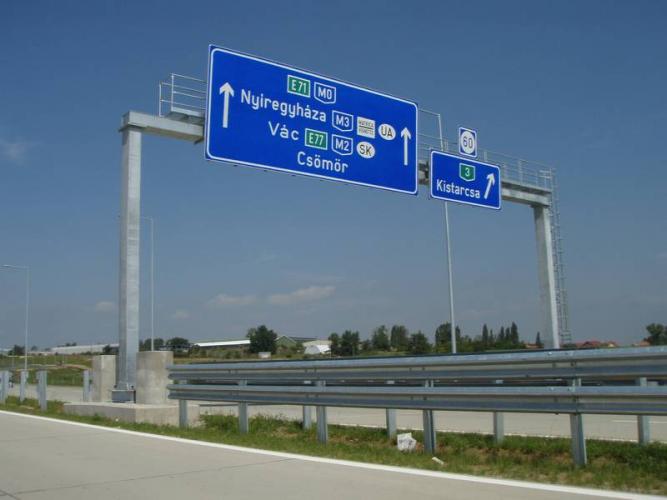 M0 East sectionM0 East sectionWe would like to introduce our newest product, a new portal structure developed by DAK Acélszerkezeti Kft., the so called DU-PLA type. This portal structure is used on the entire east and north section of the M0 highway, which was handed over in 2008.
The new operator was glad to learn about the new type, which is:
material and cost economical (made from raw plate material)
versatile (can be used as a sign holder, camera holder, and the profile design is suitable for mounting VJ signs, if needed in a walkable construction)
aesthetic design
safer edge finishing (curved edge finishing in the direction of the traffic)
If you choose this portal structure, DAK Acélszerkezeti Kft. will draft the design at its own expense.
If you would like to read more about the DU-PLA type, and about the structure, Please click here.
If you have any questions, or you would like to request a quotation please contact our colleagues.